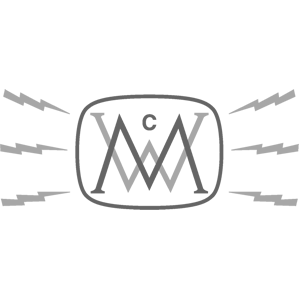 McWilliams Electric Company
McWilliams Electric Company is an electric contractor based out of Schaumburg, Illinois providing over 95 years of quality service.  We provide services in electrical construction, engineering, and maintenance.  In addition, we offer the latest state of the art in electrical innovation to fiber-optics, broadband technology, "smart building" applications, and tele-data work. We can provide everything from supplying complete systems to wiring service, including all tele / data changes, additions, or reductions.
The three variables we deliver to every job is: Service Feeders, High Voltage and Back-Up. Over the years our team has designed and developed a va-riety of installation methods depending on the scope, location, and needs of individual sites for our clientele. We ensure proper installation and terminations to support the building for every job. We ensure to correctly and safely install each system byhaving each of our contractors well-trained and have the appropriate equipment. "Renee and her team at Digital Evolution Marketing have truly gone above and beyond all expectations with the marketing services they have provided my company (AJ Exteriors). We have seen significant improvement in our company, getting more website traffic, sales leads and overall brand awareness thanks to DEM's marketing efforts. They live up to their message as being a full-service marketing agency. Listed are all the services we had used DEM for (all of which, we h
ave been delivered with great quality and service): 
Search Engine Optimization
on our website,
Website Content Writing
,
Blog Management
,
Company Branding
,
Social Media Marketing
graphics and copywriting,
Pay-Per-Click
set-up and management, and 
Graphic Design
for brochures, postcards and more. Thank you, Renee, so much for everything and we look forward to continue working with you!" "
Digital Evolution Marketing
 does amazing work.  They really took the time to get to know me and my business to breath new life into my business.  Not only was my re-designed website from them visually appealing, but I gained a new level of consistency across all the different platforms I use for my branding.  I interviewed several marketing firms before I retained
Digital Evolution Marketing
, and I'm glad I made that choice." - Nate Aye (
Chicago Ninja Academy
) Cornel Nitache
Personal Trainer & Ninja Warrior Competitor
"Great service Digital Evolution Marketing. It was a pleasure working with them.  They did a fantastic job at capturing the essence of my requests, translating them into a visually appealing logo for my American Ninja Warrior persona.  They listened and communicated every aspect of the branding process, in an expedited manner. Looking forward to working with them in the near future!" - Cornel Nitache (Mr. Symmetry Ninja) Stella Kasser
Phlebotomist
"Dear Renee (Digital Evolution Marketing, John and I wanted to take a minute to document our thanks and our level of satisfaction with the work you have done on our logo, web design, business cards, forms, billing setup, and the list goes on and on.  Your level of expertise, effort, and enthusiasm is refreshing to see in a young professional.  We wish our business was big enough to employ you on a full time basis - we would be lucky to have you.  Please feel free to share this letter with any potential clients as well as using either or both of us as references.  We truly appreciate what you have done for us and TrainMSP." - Stella Kasser (TrainMSP) Samantha Travis
CEO & Founder
"Excellence in communication, quality work, and client care and understanding is exactly what Digital Evolution Marketing will give you. The time given to learning about my business, understanding my needs, and what I represent was amazing and helped me to develop a Logo that was above and beyond what I could have imagined. I look forward to my future works with Digital Evolution Marketing as I further progress with my business and would stake my name at how wonderful it was to work with Renee Bastermajian. Her insight and critical attention to detail was key in my logo and helping to plan for the future and where to take my business marketing to the next level. I couldn't be more greatful and happy." - Samantha Travis (Essence Home Healthcare of Illinois)