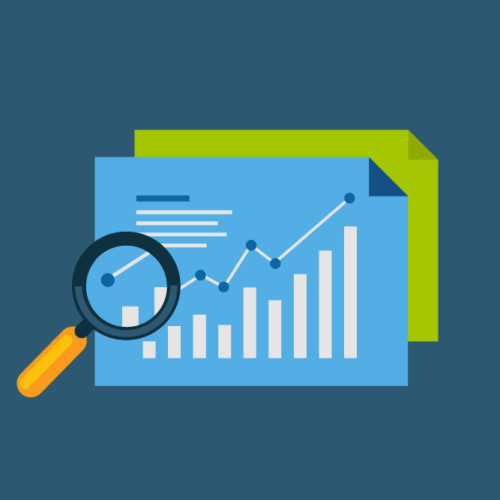 Website Traffic Analysis & Reporting
Collecting and analyzing all of this data can be a discouraging task. Never fear, Digital Evolution Marketing is here! Let us help you make sense of all your website data.
Do you have a website traffic analysis and reporting set-up for your website already?
If so, are you getting the insights needed to help your business optimize and grow?
Understanding consumer behavior is a vital part of growing your business.  You can collect interpret data each time a user enters your website until the moment they exit. Obtaining the data for your website is certainly and easily achievable. Additionally, the data will provide a vast amount of information on how the visitors interact with your website along with its content.  Listed below are just a few of the several metrics and key performance indictors (KPIs) that we take a look at during the website analytics process for our clients:
– Assisted Conversions
– Bounce Rate
 on Campaigns and Visitor Sources
– Conversion Rate
– Direct Visits
– Exit Page Views
– Exit Rate
– Loss Of Path
– Page Views and Page Views Per Session
Website Traffic Analysis Management
Many businesses tend to not utilize their website analytics through special analytics reporting.  Understanding how visitors, and more importantly potential customers, reach your website and behave when they are on it, is the key to success. By correctly interpreting and analyzing the data, you will be able to make decisions about your digital marketing and better shape your future digital marketing strategy.
We will make sure that your website has the required coding implemented onto your website to gather the data you require.  Following, we will identify with you, all of the key performance indicators and other metrics that need to be examined routinely. We will provide the gathered and interpreted data in an easy to read report format complete with recommendations for changes to be implemented.
Benefits of Website Traffic Analysis
Just some of the advantages using Website Analytics to succeed in your business:
– Fix the problems and imperfections with your website before it's too late.
– Identify which areas of improvement will have the biggest impact on sales.
– Receive insight in detail into who is visiting your website.
– Make informed decisions based on concrete data.
– Make your website the star of your organization.
– Reduce customer defection to competitors.
– Increase revenue.
– Convert more traffic into purchasing customers.
– Reduce page bounces and shopping cart abandonment.
All of the benefits listed above are all possible with website traffic analysis. Best part of it all, the website traffic analysis is a FREE piece of code that we can easily add!